Fatale (short for Femme Fatale) (fm f-tl, -täl)
1. A woman of great seductive charm who leads men into compromising or dangerous situations.
2. An alluring, mysterious woman.
---
[French : femme, woman + fatale, deadly.]
I was a little concerned initially when I heard that Brubaker was diving into more of his creator owned work by coming out with Fatale.  His Captain America run, which he is primarily known for by current readers, has been a little "meh" as of late.  Winter Soldier, which I thought would be a great spin off,  was also a little mediocre.  I guess the bar has been set a bit higher with his writing after reading his amazing run on Daredevil and Immortal Iron Fist (do yourself a favor and track down the Iron Fist trades…they are so good that you'll dragon punch yourself in the face for not reading it sooner).
But then I got to thinking, "When has the almighty Brubaker let me down when it comes to the crime noir genre?"  Criminal, Incognito, and Sleeper are books that I lovingly keep right by the nightstand at Casa Florence.  It took me about an hour to burn through the first Fatale trade, Death Chases Me, which collects issues 1 through 5.  Why an hour?  Because it took me that long to wrap my mind around one of the best reads I've had all year.  It's the complete crime comic package with a bit of a twist.  There's the corrupt cop, the reporter, the sexy dame, occult rituals and Cthulhu monsters.  WHAT?!?  That's right, I said Cthulhu monsters.  Like something straight from Lovecraft's creepy imagination.  Brubaker has really mastered crime comics and I can appreciate him getting away from straight crime fiction and tossing in some horror (which probably isn't a huge leap from his work on Incognito which blended super villain awesomeness into his crime writing).
After reading through this trade twice I couldn't come up with much in the way of criticism.  The narrative is a bit convoluted due to prolonged flashing back of events but the transitions are seamless.  Sean Phillips' artwork is spot on with its pulpy feel with my only slight criticism coming  from my feeling that some of the people are drawn a little too similarly (I guess all guys look alike when wearing a fedora) but I had this problem with Eduardo Risso's art on 100 Bullets and easily worked through it.
The story is compelling, the characters are well developed, and small twists here and there make you wonder who the good guys and bad guys are.  Except for the Cthulhu monsters.  They are, of course, always bad.  There are no good happy Cthulhu monsters.  You will never see a Shoggoth and Nyarlathotep having tea and biscuits.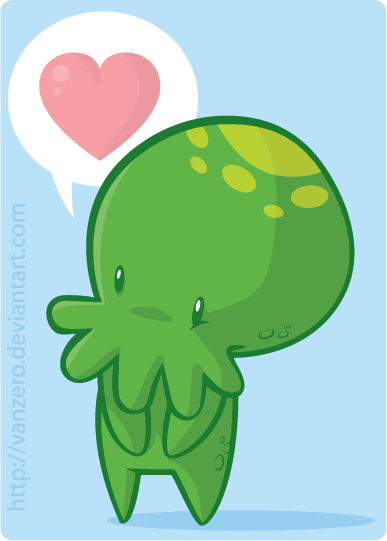 Things you may have enjoyed by Brubaker:  Brubaker and Darwyn Cooke on the 2002 Catwoman revamp, Brubaker and Rucka on Gotham Central in 2003, the Vertigo title Deadenders, his big giant run on Uncanny X-men 475-503.